Post by grubnards on Jul 6, 2012 16:58:22 GMT -5
Got started on my Eldar Aegis Defense lines on Thursday.
Thanks to Hyve for the measurements. I decided to use air-hardening clay over foam for the defense lines for two reasons - Durability and to give the wraithbone look and feel. Since I'm going to be dragging these around to events and tourneys, I figured clay will last longer than foam.
I first made a template out of cardboard and then I measured out the increments in the clay. Then I sliced the blocks of clay into 4 layers and using an exacto knife I carved in the outline of the walls while the clay was still wet. (total time: 1 1/2 hours)
Here is what the clay looked like after drying in the sun for 24 hrs.
Here is a picture of a farseer behind a wall for scale.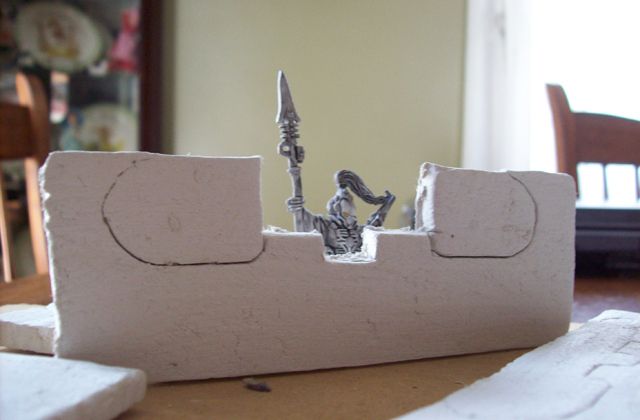 Then I took my dremel tool and some sand paper outside and sanded down the sections of wall to get a smooth appearance.
Total Time: 1 - 2 hours)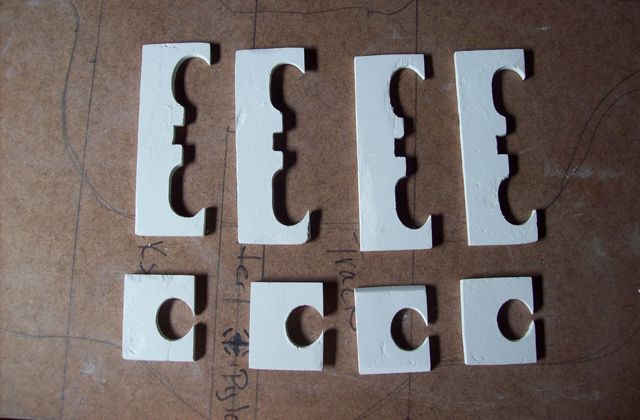 After I finished sanding I started toying around with what shape I want to create the line.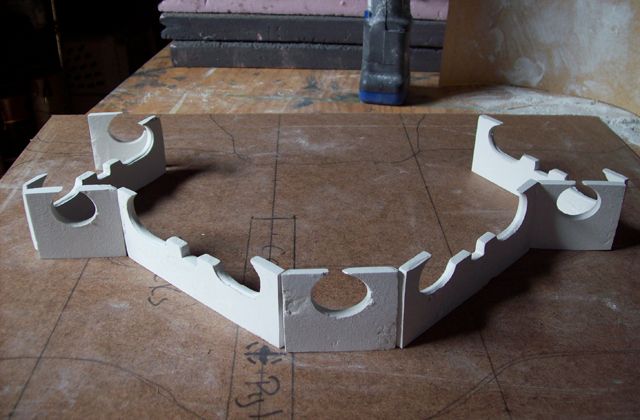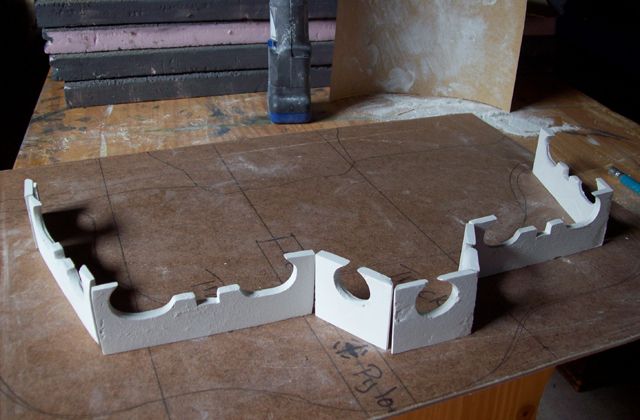 I figured once I settle on a shape and then glue it down to hard board I'll put some rocks and debris around the wall. I also want to add some eldar-ish things to it and some battle damage before I seal it in glue and paint it up.
I hope to have some more images added by Saturday or Sunday when I have more progress to show.
***** Update *****
Got some more done over the weekend.
I made some oval shapes out of clay on Saturday and let the clay harden overnight. Total time to make oval shapes: (30min)
Sanded the oval smooth and then cut off the top 3/4 inch to use on the aegis line walls. Total time for sanding/cutting: (30 min)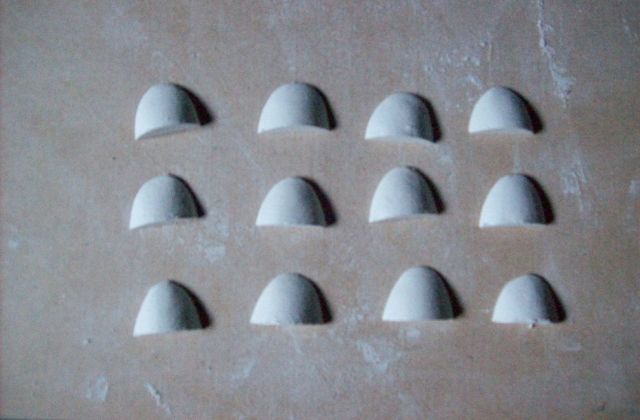 and then glued them to the walls (5 min)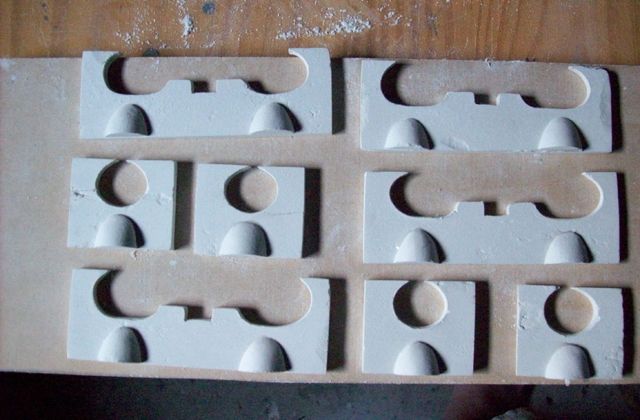 Here are some views of the walls standing
Here is an eldar version of a quad cannon using a base from the AT-43 starter box and some bright lances and wave serpent bits.
Total time for making gun: (2 hrs)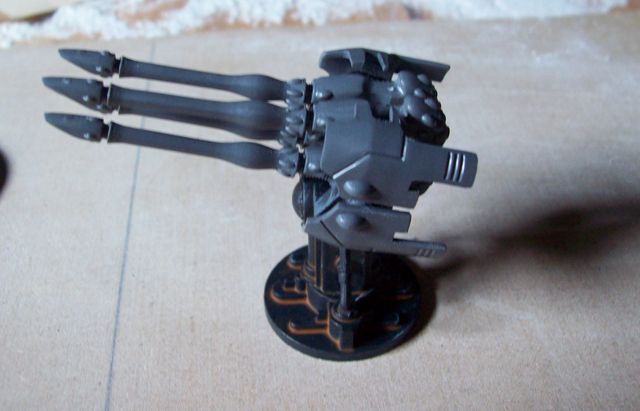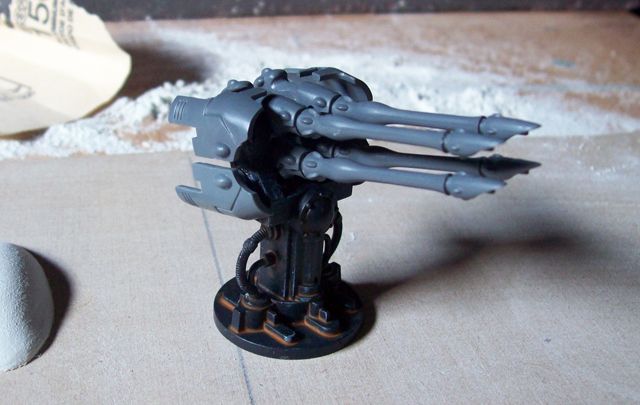 Next up, cutting out the base board, gluing the line down, priming and adding basing/details. Hope to have this ready in time for
Saturdays event.
***** Update 7/24 *****
I have not done much since two weeks ago but for those who did not make it to the last event here is where I am with the Eldar Aegis Line.
Front view with Dire Avengers for scale. You will see that I sanded down the curved edges to taper to a sharp edge to help reenforce that this is an organic piece of wraithbone as opposed to something manufactured.
I applied several layers of watered down wood glue to help prevent the clay from wear and tear.
I also based it with sand. Next up is to paint it up and add snow effects to match my eldar theme.
Thoughts of how it played during the event.
Since I run a Foot list it is pretty much a no brainer to run this in my list for only 100 points. It has a wide enough footprint were I was able to place my Fire warriors, dark reapers and pathfinders to grant them a 4+ cover save and while the quad gun did not do much in all three games only one opponent made it a point to destroy it. Still a good investment for the cover saves it provides now that 4+ cover is going to be less frequent.
Overall I came away with 1 win and 2 losses for the weekend. Still need to figure out the Eldar/Tau synergy. Not sure if I'll run a pur Eldar list in the next event or not. Hopefully I can get a couple of more games in before then.